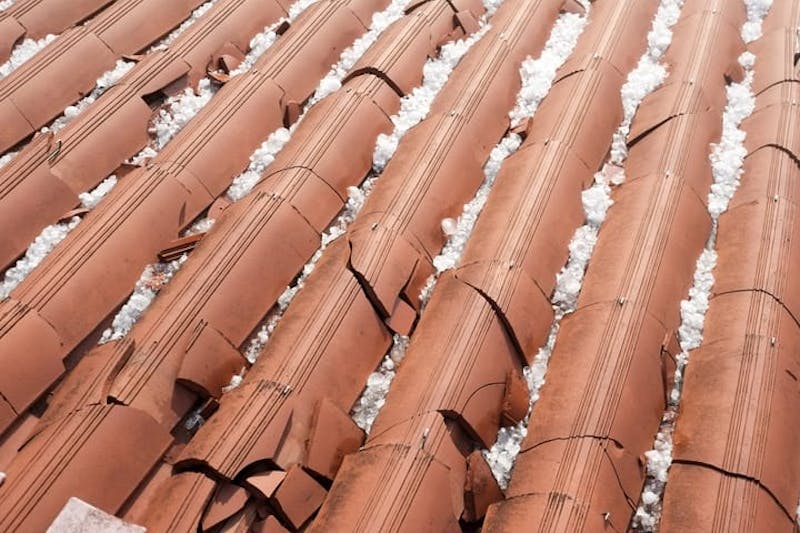 When the time comes to replace your home's roof, there are several things you should think about before officially pulling the trigger on the job. Because roof installations are such major projects, it's important to carefully consider issues like which roofing company to hire and what type of roofing material to select. In addition to these decisions, you need to consider what time of year is the best option for scheduling your roof installation.
The Arguments for Each Season
Each of the four seasons has unique advantages and disadvantages when it comes to roof installations.
Winter
Because of the weather, winter tends to be the least popular time of the year for roof installations. However, that doesn't mean there aren't any advantages to choosing the cold season to schedule the project.
Pros of Winter Roof Installations:
Roofing companies have open schedulesPrices may be reduced with lower demand
Cons of Winter Roof Installations:
Snow and ice can create dangerous situations for roofersLack of daylight hoursCold temperatures can make it difficult to install roofing materials
Spring
As the weather starts to warm up and homeowners start working on household projects, spring is a fairly popular time for roof installations. But is spring the ideal option?
Pros of Spring Roof Installations:
Roofing companies aren't yet at their busiestRelatively warm temperaturesLow humidity levels are safe for roofing materials
Cons of Spring Roof Installations:
Potential for rainstormsRoofing companies are busier than they'd be during the winterRoof installation prices may be starting to rise as the busiest season approaches
Summer
Because of the long days and frequent sunshine, many homeowners assume that summer is the best time for a roof installation. So, is that actually the case?
Pros of Summer Roof Installations:
Consistently dry weatherLong daysWarm temperatures are ideal for installing roofing materials
Cons of Summer Roof Installations:
Roofing companies are extremely busyYou may have to schedule the appointment well in advanceRoof installation prices will typically be at their highestTemperatures can reach extreme highs
Fall
If you want to avoid the busiest season for your roof installation, you may choose to wait out the summer and schedule the project for the fall. That could turn out to be a wise choice.
Pros of Fall Roof Installations:
Mild and comfortable weatherRoofing demand will have slowed down following the summerRoofing installation prices may be droppingDays are still fairly long
Cons of Fall Roof Installations:
Roofing companies may still be fairly busy as homeowners scramble to finish projects before winter arrives
What Is the Verdict?
Ultimately, you can choose any time of year to have a new roof installed, and there's technically no wrong answer. However, many roofing professionals recommend scheduling the project for either the fall or the spring. That way, you can avoid the extreme demand of the summer as well as the short days and hazardous weather of the winter. Whenever you decide to invest in a new roof, make sure you're selecting a reliable roofing company for the job. And if you're looking for a roofing company in Austin, Houston, San Antonio or any of the surrounding areas, please don't hesitate to reach out to us here at LOA Construction.