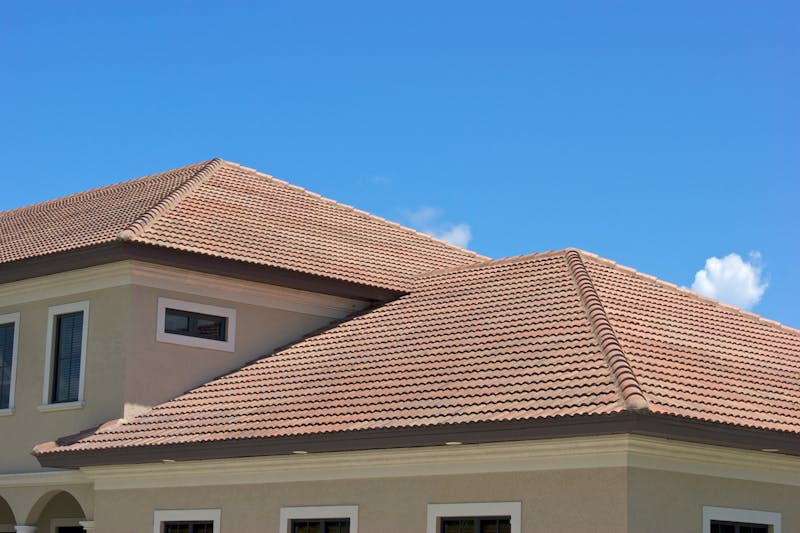 If you have decided that it is time to re-shingle your roof, you are probably wondering what kind of shingles are available, and how they all stack up against each other. There are more than a dozen kinds of shingles, and we've got all the popular ones detailed here. You will be able to know what types of shingles may be best for your needs, and what the pros and cons are for each type.
What Are The Different Types of Shingles?
There are at least 16 different types of shingles that can be used for homes. We're going to cover the most popular ones as well as a few that are not quite as popular but still great options.
Asphalt
Asphalt shingles, 3-tab, fiberglass, and architectural, are some of the most affordable on the market. They are thin and made from a heavy paper that is coated in asphalt and then textured. Asphalt shingles tend to have one of the shorter lifespans
Metal
Metal shingles are not only a stylish option with a very modern appearance, but they come in just about any color or finish you could want. They have an incredibly long lifespan and can be obtained in sheets as well. Common materials include aluminum, steel, tin, copper, and zinc.
Wood
Wood shingles are a versatile and often relatively affordable shingle option that can give the average homeowner a beautiful and rustic aesthetic for up to half a century. They can be obtained in a variety of materials, with an even wider variety of finishes.
Slate
Slate is a common stone roofing material. Each slab is relatively thin, but collectively slate roofs are quite heavy. They are often more expensive than many other shingle types, but they can last longer than many other types as well. They can be rather difficult to install, and often have a higher labor cost.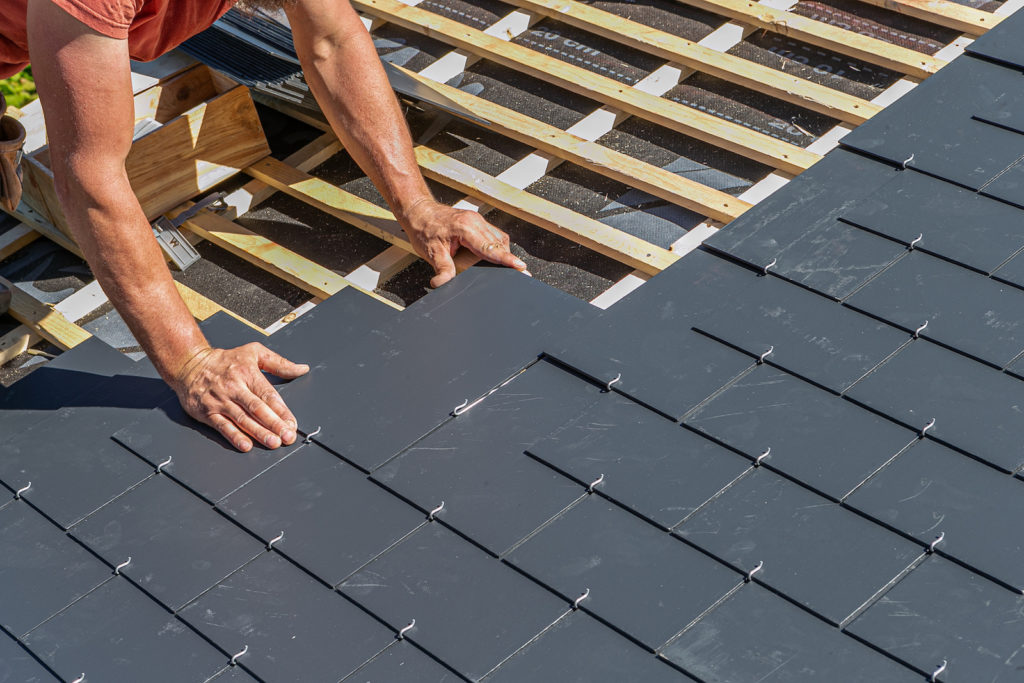 Rubber
Rubber shingles are unique and relatively uncommon, and while they are often found at similar cost as metal roofs, they are only viable for about 15-25 years.
Composite
Plastic composites can be a great environmentally friendly shingle option, and they can be obtained for a modest price in most cases.
Ceramic Clay
Clay tiles are exactly what they sound like, clay tiles that have been formed and fired, resulting in a durable ceramic roofing shingle. They are affordable, but installation is often quite expensive.
Solar
Solar shingles are arguably the most advanced shingles available today. They are each their own tiny solar panel, and they are all wired together with the objective of not just protecting your roof and home but also of harnessing solar power to mitigate electrical costs. These are some of the most expensive shingles available. Estimated to last about 25 years.
Benefits of Using Types of Shingles Like Asphalt, Clay, Metal, and TPO
Now that you're familiar with the most popular types of shingles, we'll dive a little bit deeper. Here we're going to examine the benefits of each type of material, and where they may be best suited. Some materials may be good in a variety of situations.
Asphalt
Asphalt may be the single most affordable shingle type available, often only around a dollar per square foot. It also is incredibly easy to install, so there are no worries about installation estimate runovers. They can last up to 30 or 40 years if taken care of.
Metal
Metal shingles are one of the lightest options on the market, depending on the material, so they make a perfect option for roofs that cannot support heavy loads. They can also last for 75 to 100 years with only minimal maintenance.
Wood
Whether done with a wood shake or wood shingles, a wooden shingled roof is one of the most beautiful and unique materials. The grain and finish of the wood give an appearance that can't be duplicated, and even though they are natural materials they can hold out for up to 50 years.
Slate
Slate is a material that can last for several generations, and it's not uncommon for slate tile roofs to be in good condition for between 80 and 150 years. This makes them one of the longest-lasting materials available.
Ceramic Clay
Clay roofing tiles are one of the most durable types of shingles you can buy, and they are one of the most wind-resistant as well, making them great for hurricane areas.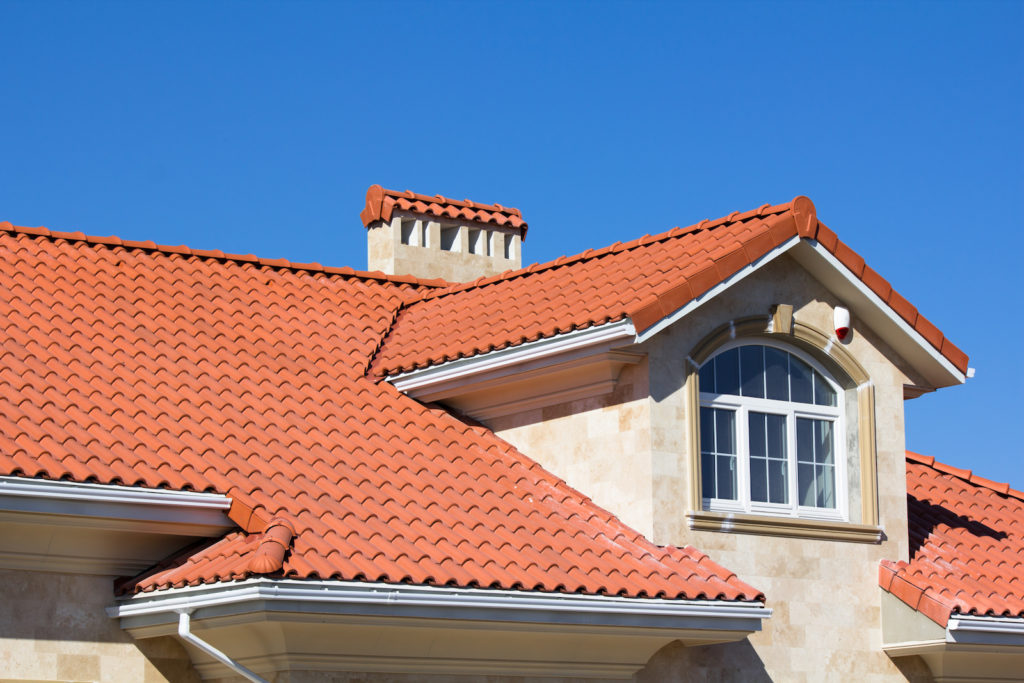 Rubber
Rubber shingles are more or less maintenance-free and can offer significant insulation for your roof, dropping utility bills. They are only slightly more expensive than asphalt shingles.
Composite
The benefits to plastic tiles are being made from recyclable materials, low cost, and their ability to resemble just about any other type of roof you would like to emulate.
Solar
Solar shingles look cool, no doubt about it. They have a sleek and futuristic appearance, and they help save you money while they look great. They are best for southern exposures if in the northern hemisphere.
How to Find a Company That Can Help You Decide Which Type of Shingle You Should Use on Your Roof
There are a ton of different shingle options out there, not just in materials and appearance, but also in function and lifespan. Even when you are fully informed about the various types, installations, and applications, it can still be helpful to sit down with a professional and get input from someone with invaluable industry experience.
If you are considering reshingling your roof, making the final decision can be incredibly stressful. This can be exacerbated if you have limited time to do the job or are trying to reshingle for a potential home sale, and really want to make sure you're making the right choice. The company you choose should have the experience and track record of satisfied clients to put your mind at ease.
Reach out today to discuss your shingle needs with a company that has a perfect 5-star Google rating and services all of the San Antonio, Houston, and Austin areas. They will work with you to find out what your needs are, and how they can help your roof look and function its best for the foreseeable future.