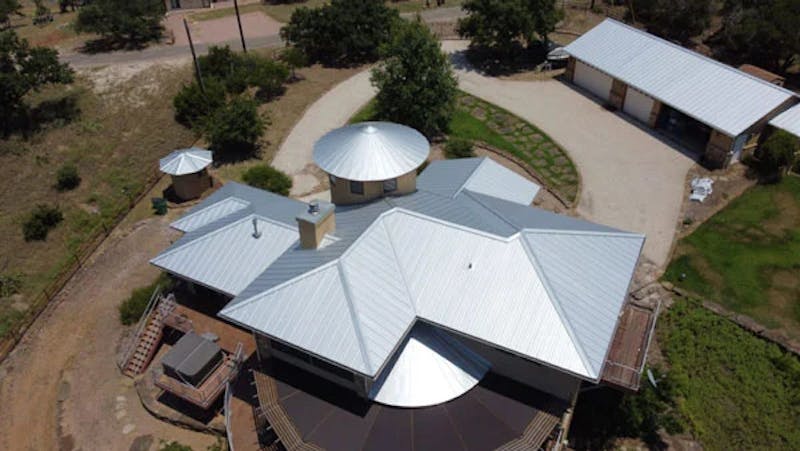 The roof is considered to be the most important part of the house. A properly functioning roof protects the rest of the house from water damage and other potential issues. Over time, it will show signs of wear and tear that can accumulate and lead to bigger issues.
Looking for early signs of roof damage will minimize potential repair costs in the future. It will also lower the risk of injury or property damage. Knowing the early signs of roof damage can help us prevent problems in the future.
Here are some common signs you need roof replacement:
Signs of water damage in the attic or upstairs area
Moisture marks, stains (brown, yellow, or gray in color), and peeling paint could all be indications of damage or a leaking roof. Damp rafters or leaks in the attic could also be signs of roof damage. While some clients can properly identify these things on their own, seeking out the assistance of a roofer for a professional inspection is highly recommended.
During a basic inspection, roofers can spot early signs of damage, in turn saving customers thousands of dollars in future repairs. It is also safer for them to take a look, as they have the proper training and equipment to do this safely.
The Roof Has Outlived its Lifespan
The lifespan of a roof could be anywhere from 20 and 50 years, depending on the material. Asphalt shingles, metal roofs, and clay tiles all come with different lifespans.
Knowing when the roof was installed will help customers know how much time it has left. Another question is whether the original roof was removed or was simply built over. If there is an underlying roof layer, chances are the roof will need to be replaced soon.
Sagging of the roof
Sagging of the roof is a sign that trapped moisture has rotted away the underlying boards. A sagging roof is a clear sign that work needs to be done ASAP. The roof should be checked thoroughly for signs of trapped moisture, rotting wood, or sagging areas, particularly at the lower points of the roof.
An easy way to spot these issues is to stand away from the house, preferably from the other side of the street, and look at it from all angles. A roof should be straight and flush all throughout, so any slumping will be obvious from this vantage point.
Moss and mold
Moss, mold, and fungi are all signs of trapped moisture, which can cause serious damage to a roof. A stiff brush can be used to scrub out any manifestations of mold in the corners of a roof. However, if the growth persists after performing this brushing, the services of a roofing professional may be needed to address the issue.
Curling or Buckling Shingles
Curling or buckling shingles are an indication that they have come loose from their moldings and have most likely been damaged to some degree. When you factor in strong winds, these curling shingles can lead to other issues and more advanced damage. While shingles can be replaced in some cases, this issue is usually an indication that there is a bigger problem to contend with.
Missing Shingles
Strong winds, especially in regions that are prone to thunderstorms and hurricanes, can do a number on a roof. Shingles may come loose or fly off completely. While these shingles can sometimes be replaced, it depends on where they are located. In many cases, the roof will need to be replaced altogether.
Missing Flashing, Gutter Guards or Fascia
Virtually all damage to the roof's structural support is an indication that its days are numbered. If the flashing, gutter guards, or fascia are coming loose, it's important to get it checked out and make sure there is no risk of collapse.
Rising air conditioning bills
Having a well-sealed roof is vital to keeping a house cool. Any leaks in the roof will allow cool air to escape, forcing the homeowner to keep the air on throughout the day. Beyond that, installing lighter-colored tiles or a metal roof can help to reflect the sun's hot rays. A solar panel roof can also be installed, which helps homeowners save big on electricity costs.
An assessment of the roof shows that repairs will not suffice
Having regular inspections on the roof is vital for keeping the house in good overall condition. If systemic problems are found, homeowners are usually recommended to get the entire roof redone rather than patch up the problems. This approach will save them money in the long term.
What is the takeaway?
There are various signs to look for when determining whether a roof needs to be replaced or not. Having a good understanding of these will help ensure that actions are taken as soon as possible, preventing a bigger expenditure in the future. It is vital that customers reach out to a trustworthy roofing company before making any decisions.