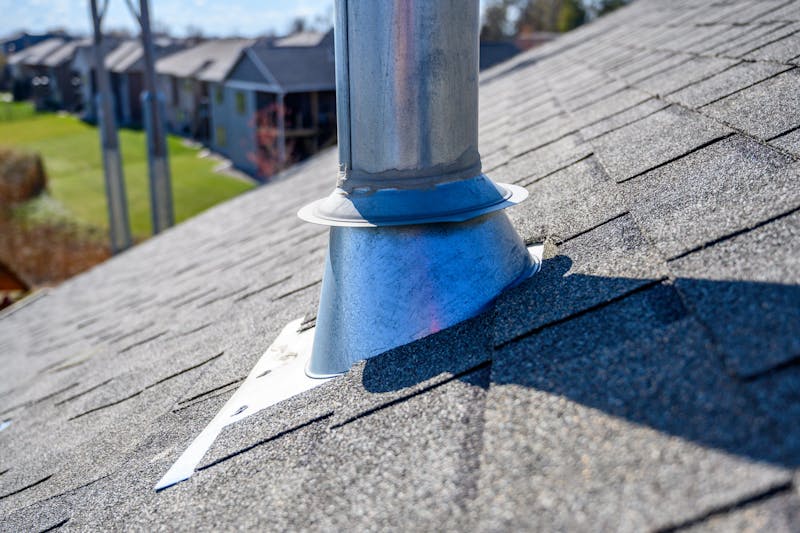 Oftentimes your roof may have damage but you don't even know it. If you don't know how to check your roof, you've probably not previously known what you need to look for. We know all about roofs, roof damage, and roof repair so here are some signs to look out for.
Sunlight Coming Through Your Roof
One of the more obvious signs of roof damage is if you have holes that let the sunshine through. It might be obvious but it's sometimes missed due to rooms such as attics and other rooms that don't get used often. This may not happen often, but when it does it can lead to bigger problems down the road.
To find out if you have these small holes in your roof, check for holes by turning off all the lights, and essentially making the room super dark. From there you will be able to look up and see if any light is shining through the roof.
Leaking Roof
Another sign that your roof requires a repair is if it leaks when it rains. If you know that your roof leaks, then you should get it repaired promptly. Even minor leaking can cause moisture to get in between cracks within your home and can spread throughout your roofing material. Letting moisture in means it will expand and contract with the temperature change, widening the opening in your roof.
With the moisture in your roofing material, it makes the integrity of your roof start to deteriorate quickly. If not addressed promptly, the roof's structure becomes more dangerous and more expensive to remedy. Next time it rains, peek in your attic and check your ceilings and walls for signs of water leaks. Making this a habit will help ensure you catch any leaks before they lead to catastrophe.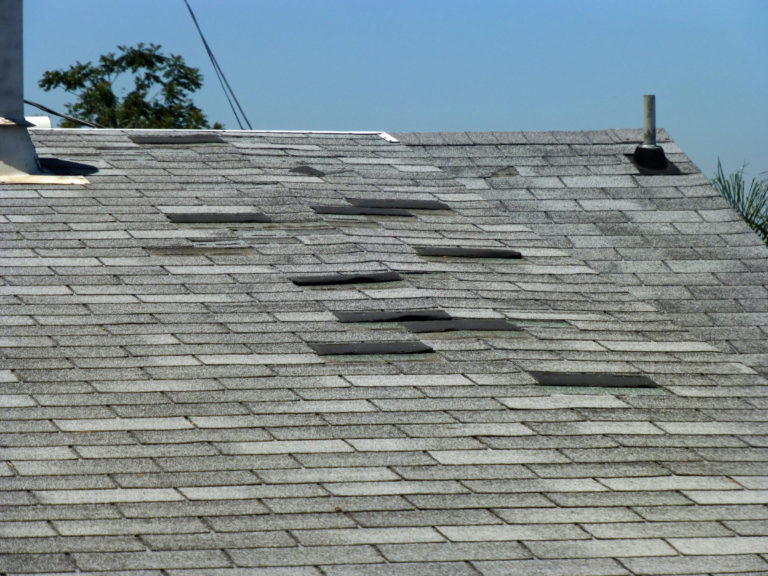 Stains On Walls Or Ceiling
When a leak goes undetected over a long period of time, it can often become visible on ceilings and walls. As the moisture builds and moves down into your home, it will also bring the dirt and dust with it. When this murky moisture water begins to soak through the walls and ceilings of your home, it will begin to discolor the paint.
The stains can show up as a greyish brown or a yellow color. Many times when the stain is on the ceiling, it will show up as a circular ring. Whereas on the walls, it will appear as more streaks running down the wall. These stains are a good indication that the leaks have reached all the way into your home. This is a sign of severe water damage and should be addressed right away.
Increasing Energy Bill
Just as water and light can leak through a damaged roof, so can air and heat. When your house is leaking, the temperature that your heating and cooling system are trying to keep escapes, making your system work that much harder to try to keep your home at the desired temperature.
If you have noticed that your energy bill continually increases each month, then check to see if the air is leaking out of your roof. There are several reasons why your energy bill could be going up, but checking your roof is an easy way to rule this option out. Check for sunlight streaming through, and check the exterior, as we describe in the next point.
Visible Roof Damage
Checking your roof for damage can sound overwhelming to some people and climbing on top of a roof is not advisable for all homeowners. You can try to inspect the roof from ground level, but climbing up on the roof will make it easier to spot potential issues. If climbing up on the roof and inspecting for problems is out of your comfort zone or ability, contact a roofing contractor to assess your roof. For those wanting to evaluate for themselves, below is a list of items to look for:
Damaged or Missing Shingles
If shingles or tiles are missing, cracked, broken, peeling, or damaged in any way.
Rot and Decay
Check for signs of rot and decay. Mold, mildew, and fungus will deteriorate the protective outer layer of your roof.
Damaged Chimney or Flashing
A chimney that is cracked or has broken bricks may collapse onto your roof, causing serious damage to both your home and potentially those living there. When the flashing is cracked or damaged, it creates a space for moisture to enter. This moisture expands and contracts with temperature change, worsening the problem.