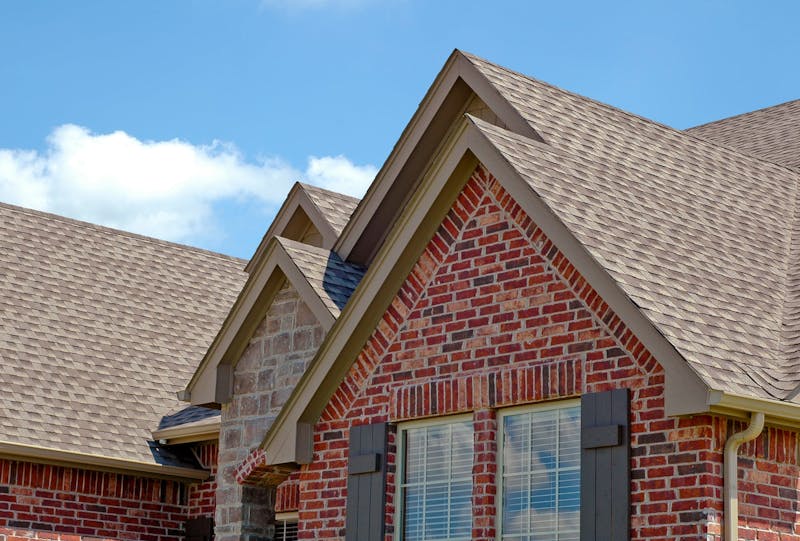 Heat and humidity are both factors that can contribute to roofing issues that are difficult and expensive to address. Over time, these issues can negatively impact the performance and longevity of one's roof. As such, it is vital that roofers check for any signs of heat or moisture damage when carrying out maintenance or routine inspections.
While heat and humidity are often associated with the summertime, they can be a major concern during the winter months. Activities such as cooking, taking a shower, and doing laundry can all produce humidity in the air. This phenomenon coupled with the fact that we are more likely to keep the windows closed during the winter months (with the heat on) is the ultimate recipe for the development of condensation on the underside of the roof.
The effects of humidity on the roof
Mold Growth
High levels of humidity in the attic can create the ideal conditions for mold growth. Eventually, this mold will compromise the roof's structures and wooden parts, drastically reducing its longevity. Compromised roofs will undoubtedly be susceptible to damage and will eventually require repair or full replacement.
Heat Damage
If the attic becomes excessively humid and fills up with hot air, the warm temperature could affect the shingles from the underside. Over time, these covers will start to curl or "pop," leaving the roof exposed to the elements. A roof with compromised shingles can be more easily penetrated by water in the deeper levels of the roofing system, further exacerbating mold growth, rot, and overall wood damage.
Steps for prevention
Having proper ventilation is vital for regulating humidity levels in the attic, which will ultimately protect the roofing system in the long run. Creating the conditions for proper ventilation ensures that air can circulate properly, preventing warm air from accumulating under the roof and causing damage. Taking these measures can help homeowners avoid issues such as mold growth and excess heat, protecting their shingles and other roofing components from damage over time. Experienced roofers can make a recommendation on ventilation systems for any roof based on the home's layout, location and climate, and other factors.
It is paramount that homeowners not wait on roof repairs and get to them right away. Addressing these issues early on will prevent them from getting to a point that requires drastic measures. Failing to make repairs in time will further contribute to the roof's deterioration, leading to a situation that requires full replacement (very costly). As such, it is vital to have roofing systems checked out by experts. The team at LOA Construction has years of experience in working on roofing systems, windows, and other exterior features of the home.
What is the takeaway?
Humidity can have a severely negative impact on roofing systems. As homes are often well-heated in the winter months, homeowners should be particularly mindful during this season. Having a properly ventilated home is vital for its long-term survival. The best way to guarantee that one's home is protected from mold and the like is to refer to a roofing specialist. If you're interested in roof repair or would like to learn more about protecting your roof, feel free to contact us here at LOA Construction, a top roofing company in Austin, San Antonio and Houston areas.
At LOA Construction, we perform thorough inspections of the home and roof to ensure that there will be no surprises down the line. Reach out to us today to set up a consultation.