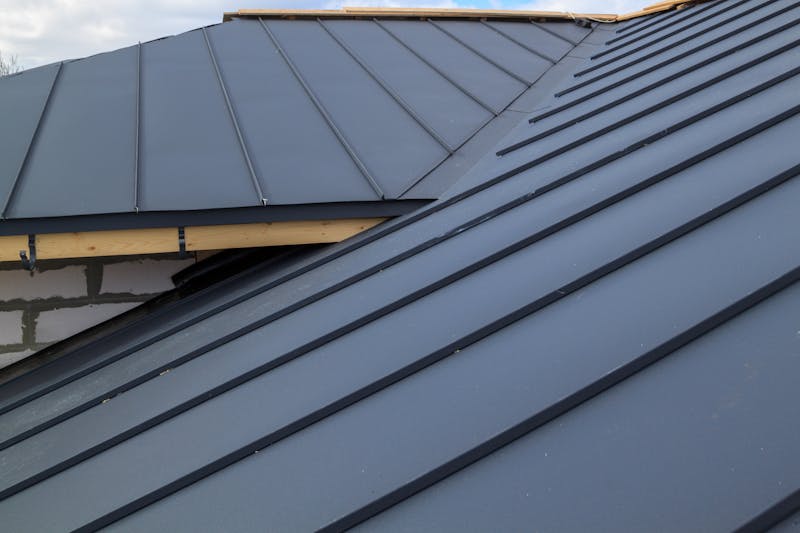 Living in an area that experiences frequent inclement weather, such as hurricanes, has challenges and unique problems that other locations do not have to worry about. To reduce some of the stress associated with this, you will want the longest-lasting roof possible.
Suppose you are thinking about updating your roof with newer roofing materials. In that case, you should consider the many different roofing materials designed to outlast environmental stress and storm conditions. Having the longest-lasting roof for inclement weather can ease your mind and remove some of the problems of living in severe weather.
You have several options for roofing materials
There are many roofing materials to choose from, all of which are durable, long-lasting, and structurally sound. Additionally, all roofing materials are designed to withstand winds of up to a specific amount of miles per hour. Some materials last for decades, while other roofing materials must be replaced every ten years. Because you want to choose materials that provide longevity to your home's most valuable asset, you should consider the following factors when inclement weather is a constant concern.
Things to consider when choosing roofing materials
There are five significant factors that you should consider when choosing the roofing material best for inclement weather. These factors are:
Longevity
Cost
Required maintenance
Future repair costs
Aesthetic appeal
When choosing the longest-lasting roof for inclement weather, you should consider which is the best for high winds and heavy rain. Simply by using especially wind-resistant materials, you can make better decisions for your home.
Best roofing materials for inclement weather
Metal is the longest-lasting roof for inclement weather and is the safest and most secure option. This is because a metal roof can generally stand hurricane-force winds up to 160 miles per hour. Metal roofing lasts longer and is more durable than other types of roofing, making it the best choice for homes in extreme weather conditions. If you're interested in metal roofing in the Austin area, please request an appointment.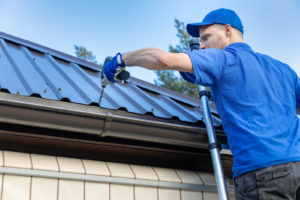 Something else to consider is that metal roofing is one of the most versatile materials and is available in a wide range of colors, finishes, styles, and specific metals. Available in both panels and shingles, it can have a lifespan of up to 100 years or more when properly installed. They are the best choice for locations that get heavy rain or snow and effectively resist the effects of wind. Metal roofs are also easier to install than many other materials and can go directly over many existing material types.
Other excellent roofing materials for inclement weather include:
Wood shakes (rustic wooden shingles made from split logs) Clay and concrete tilesSlate tiles
Don't wait to repair roof damage from inclement weather
Extreme wind can stress your roof materials and cause significant damage, such as water infiltration, shingle damage, and even structural damage to the roof decking or supports. This furthers roofing damage and results in severe consequences for the inside of your home. If you are at risk for roof damage from wind, you should know how to quickly identify damage and understand what can happen if you delay repairs for too long.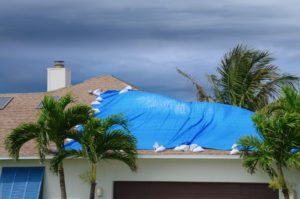 Once the wind has damaged your roof, it must be repaired by a professional as soon as possible. However, you may not be able to take on that expense immediately, and you might have to wait for another paycheck or two. It is essential to balance this with the fact that waiting too long can have extensive and expensive effects on your roof. Some examples of these problems include:
The problem will get worse over timeRepairs could pile on and will be more expensiveLeaks can cause mold in your homeDelayed repairs could result in needing to replace the whole roofReduced home value
LOA Construction provides the longest-lasting roof for inclement weather
You must ensure that your roof is prepared to withstand frequent inclement weather. The best thing to do is hire an experienced expert who can provide you with the longest-lasting roof and peace of mind. Preventing most roof damage from inclement weather is as easy as hiring LOA Construction to repair or install your roof. Because we use only the highest quality products, we take personal pride in our completed work. To request an appointment for roofing installation in Austin, Houston or San Antonio areas, click here.