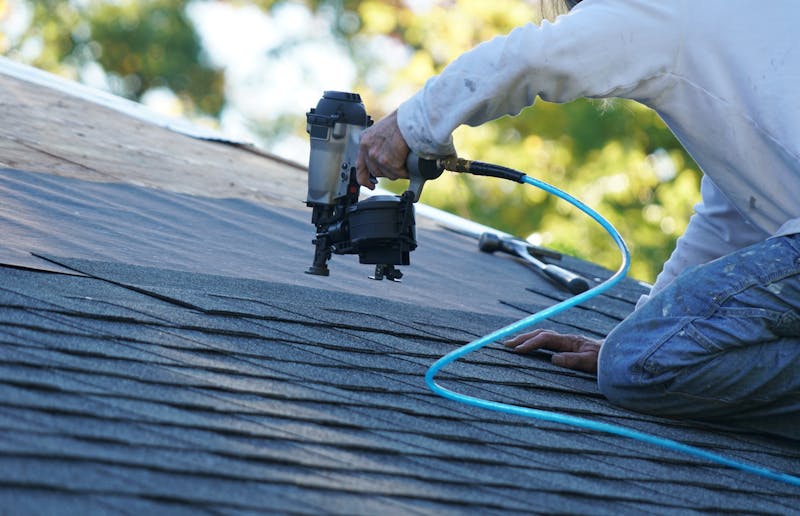 Many people consider the DIY route after considering the expense of some roofing projects. Usually, this is because they feel that they can't trust a roofing company to give them an honest estimate, or they think that they can do it just as well themselves. In almost all cases these are the farthest one can get from the truth.
Even if you are a skilled craftsman, or have even done roofing before, there are still a number of reasons that you should leave it up to a professional. If you're on the fence about using a roofer, hopefully, we can set your mind at ease. We'll also give you some tips on finding the best, most reliable roofer in your area.
Why You Need a Professional Roofer & Why You Need To Stop Trying To Do It Yourself
If you are considering a homebrew or DIY roofing solution, you should be aware of some of the drawbacks of a self-service job. Some can be more significant than others, depending on your situation and what is important to you.
DIY Can Be Incredibly Costly
A large portion of people that attempt a DIY roofing job do it because they see an estimate, look at supply prices, do a little math, and think they're getting taken for a bunch of extra money. While a portion of the estimate for a roofing repair is obviously for materials, a large percentage of it helps subsidize other costs.
Sure, you may be able to get a great deal on a pallet of shingles, but once you have them, do you have all of the tools and expertise to install them? If you have a two-story or larger home, you may need special scaffolding or expensive ladders to be able to safely mount your roof. Expenses like these can easily outstrip the cost of basic materials.
Insurance May Not Pay Out
If you are attempting to fix an issue caused by an event that your homeowners' insurance may normally cover, you should be very careful of their reimbursement requirements for situations involving roofing repair.
In many situations, the insurance company may only deal with the roofer regarding the repairs and the cost estimates. Even if they do not deal directly with the roofer, they will often require some proof of job completion by a qualified party. This means that if you fix your own roof, and you aren't a licensed and insured roofer, the adjuster may decide not to pay your claim.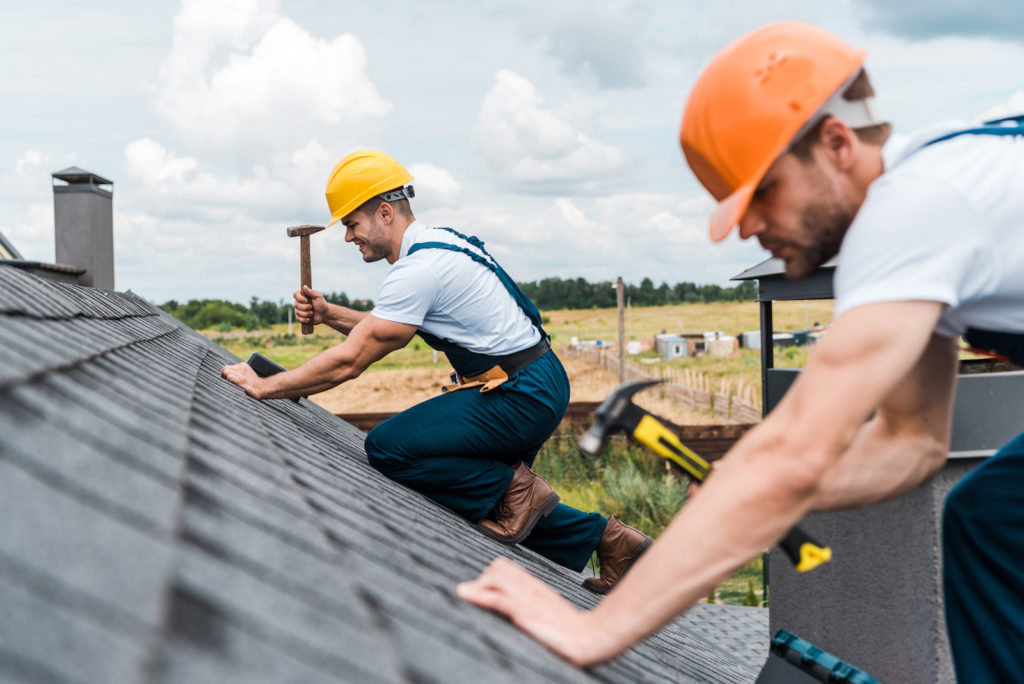 Potential For Future Issues
One of the reasons that insurance companies will generally not cover DIY roofing repair, is the potential for future issues. This can be from any number of reasons like the roof problem was not fully identified, located, diagnosed, or repaired initially.
If the repair was completed, but not done up to proper industry standard and building code requirements, it could lead to the leak reappearing or causing more damage. If the roofing repair was a DIY job, and it results in more damage to the home, it is nearly assured that the homeowners' insurance policy will not cover the costs of repair due to negligence.
Getting It Done Safely
Let's face it, most of us could never safely complete an entire roof repair job solo in any sort of reasonable time frame, even in the prime of our life. You get that great deal on materials and happen to have all the tools you need, and now the final hurdle of getting your roof fixed comes: getting help.
Even if you happen to have a few friends or neighbors that might be available to help you out on a weekend, you have to worry about their safety too. This means making sure they know how to safely navigate a roof while doing necessary work. If anything happens to this ad hoc crew, the homeowner is liable, and it's their insurer that's going to cut checks for injury claims.
What You Need To Look For When Hiring a Professional Roofer
Ask Those Close To You
It's the age-old word of mouth reference, and it's worth its weight in gold. Ask your nearby family and friends if they've ever needed roofing work, who they used, and if they're happy with the process and results.
This is a great way to get information on local companies that have a history of working with people you know. This is also perfect for finding out who not to work with because once someone is dissatisfied they will not forget it.
The Internet Never Forgets
Look at the online reviews, such as via Google, for any companies that you're looking at. Look at the good reviews as well as the bad. It's important to use a service like Google since the company cannot delete unfavorable information.
Ensure Licensing & Insurance
This is often just a formality to prove that they have the required coverage and are operating within the law. The business licensing and insurance information are often already printed and listed on an info sheet or pricing guide, customers need only ask for it.
Ask For Referrals
If you feel close to picking a company, ask them for a list of referrals. Many companies will have a list of customers that have been agreed to be contacted to serve as a referral, should someone want it. A referral should give an honest first-hand account of their experience with the company.
Have Your Roof Inspected
Once you have decided on a company, have them come out and perform an initial roof inspection. This will often be done free of charge and can be scheduled at your convenience. This will show a baseline of everything that may need to be addressed with your roof.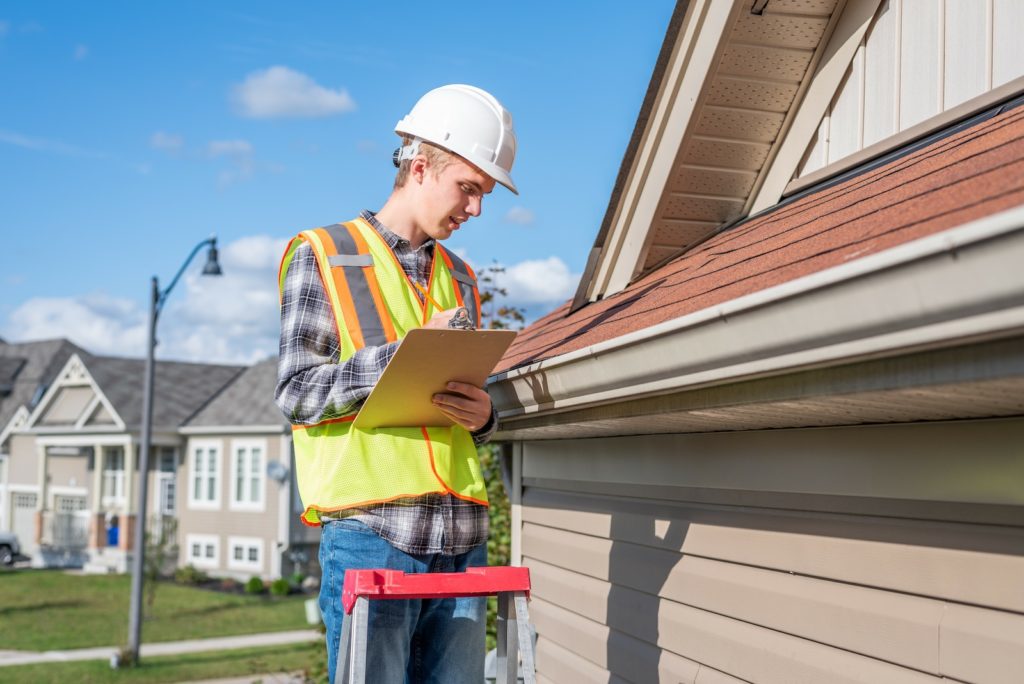 The Best Professional Roofer For Your Roofing Job
If you are reconsidering your DIY roof job and feel like you might be better off using a professional roofer, reach out to expert local roofers today. You can schedule a free inspection at a time that is convenient to you. Let us do the heavy lifting for you, so you can get back to what really matters to you the most.