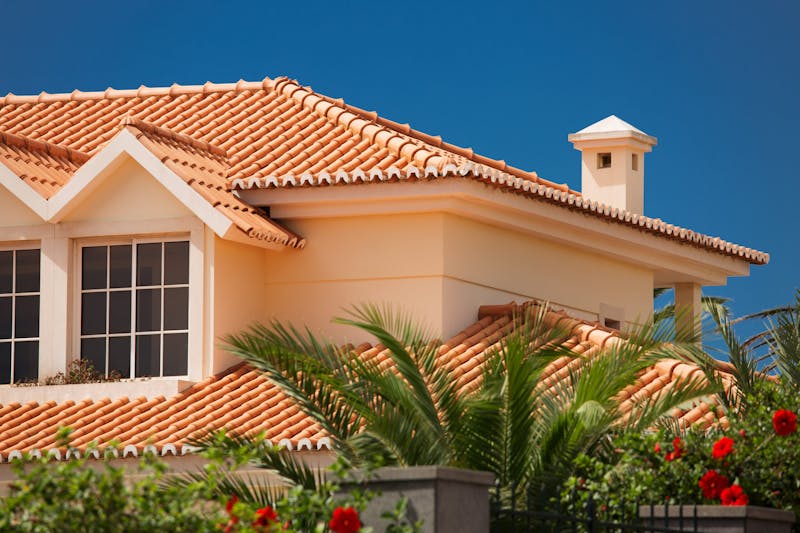 When it comes to designing your dream home, a tile roof is a great way to add a touch of style and distinction to the exterior. Tile comes in a large range of colors and materials, making it a great choice for your house. When people visit your home for the first time, you want to make a good first impression. The outside of your home is a reflection of the inside.
Types of Tile Roof
Tile is a popular choice due to the large range of options that are available. From slate to metal to solar tiles, there are plenty of materials to choose from. Whether you are going for aesthetics or functionality, there are many types of tile roofs.
Slate
This natural stone is fire resistant, long lasting, and has a beautiful look to it. Because it is a natural material, each piece is going to be unique. The downside to slate is how heavy it is. In order to safely use this material for your roof, you need to have a very structurally sound home. The structure may even need to be reinforced.
Metal
A favorite amongst homeowners, metal roofing tiles can be a really stylish addition to the look of your home's exterior. Copper is one of the top choices, as are aluminum and steel. Metal roof tiles are popular due to their ease of installation and light weight.
Before choosing a metal roof, it is important to keep in mind:
Metal can be noisyEasily dentedMinimal insulation valueUnsafe to walk on when wet (potentially making repairs dangerous)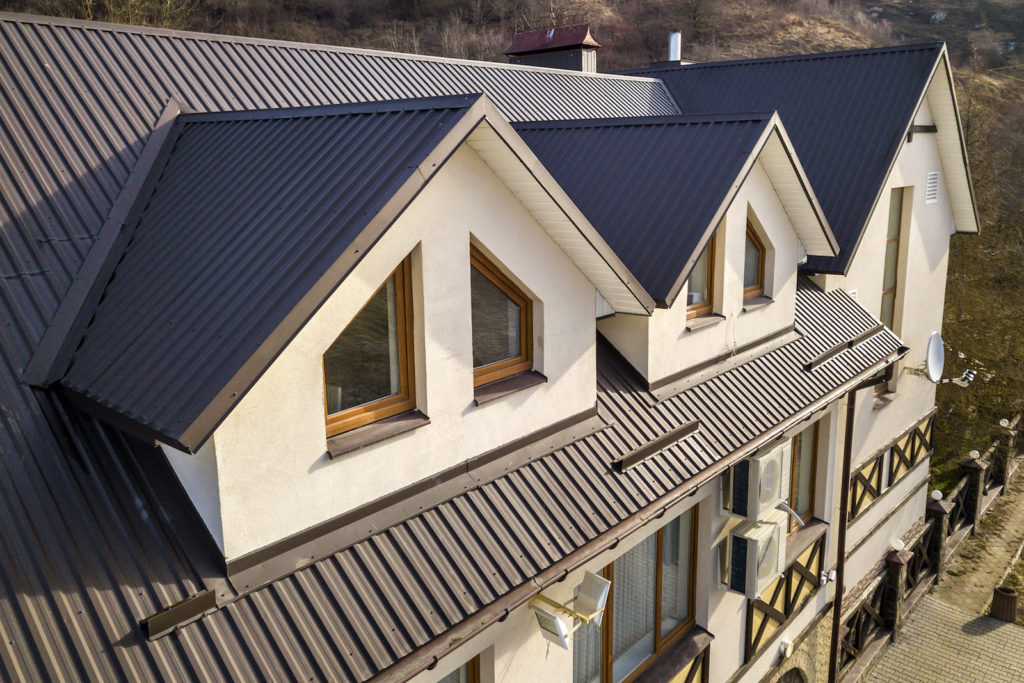 Concrete
Developed in Bavaria in the 19th century, concrete roofing tiles are an affordable type of roofing tile. Unfortunately, it is very heavy so the home's structure must be very sturdy.
Composite
While there are some composites that are a blend of purely synthetic materials, most are a mixture of natural materials, bonded with a resin or polymer. There are many brands and manufacturers, and a nearly unlimited color and style selection as well.
Solar
These are tiles that integrate with standard asphalt tiles and contain a PV cell so they produce power for the home. This power is consolidated and sent to a charge controller and battery, so they are often not simply or quickly installed by the homeowner. Installation of solar roof tiles is best left to licensed and insured professionals so that if anything goes wrong, it's covered. These tiles are often pretty expensive, so you will definitely want to have them installed properly if you're going this route.
Clay
Because clay is a natural material that is found in various places all over the world, clay tiles have been a part of architecture for centuries. We have come a long way from the original hand-shaped tiles of the past, as clay tiles are now produced in large quantities. Most clay tile roofs are made with either flat or barrel tiles and come in a lot of different colors.
Clay tiles are very fragile and heavy, so they are best installed by a very experienced tie installation team. Your home may need to be reinforced to handle the weight.
Synthetics
Cedar, slate, and ceramic have been popular choices in the past, but wood is hard to protect from moisture and both slate and ceramic are heavy. If you live in a damp climate, wood is susceptible to rot, mold, and other damage. If you live somewhere hot and dry, it becomes a fire hazard. The solution for many homeowners is synthetic roofing tiles.
Synthetic tiles are a good choice for some people because they generally have lower maintenance involved, they can be cheaper than the alternative, and they are much more durable as well.
Why Clay Tile Roofing May Benefit Your Home
Low Maintenance. You won't need to worry about scheduling a roofing pressure wash twice a year like with some other tiles, clay tiles simply don't get dirty enough. They do occasionally break, but having a tile replaced is the extent of maintenance that most clay tile owners experience.Environmentally Friendly. One of the most eco-friendly roofing materials available, they are made from naturally occurring supplies and help to modulate thermal regulation and moisture control for their homes. They also help reflect solar energy, lowering its overall effect on the home.Weather Resistant. Clay tiles are surprisingly resistant to most forms of weather and extreme climate. The low thermal expansion coefficient helps minimize roofing damage from expansion and contraction during weather changes. The high solar reflectance helps reduce the UV damage that is done to the underlying materials, extending the longevity of the roof even further.Durable. Clay tiles may just be some of the most durable tiles available. With the potential to last for a century, and extreme weather conditions including holding up to winds over 150mph, there are free other options that stack up. They won't rot, and insects can't burrow into them and live there.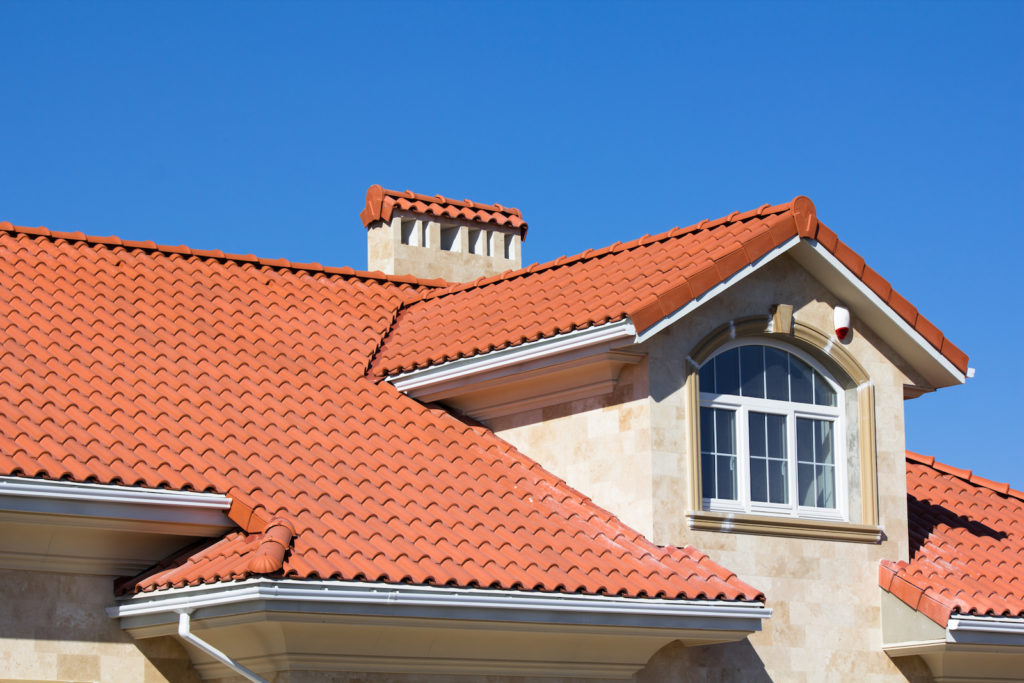 Best Way To Make Sure The Different Types of Tile Roofs Are Installed Correctly
There are so many different roofing tile types available, that installation is far from having been standardized. Even the same types of tile from different manufacturers may need varying installation procedures and can come with different warranties, and more.
Roofing is so incredibly important, and even a slight error or misstep in installation can lead to untold thousands in interior renovation work or foundation repairs. The best way to ensure that your tile roof is installed correctly is to use an experienced and professional local roofing contractor.
If you find yourself being drawn to the unique and beautiful look of tile roofs, and want to make sure your home has the perfect one, installed so as to last you decades, then reach out today for a free estimate on what it would take to give your home the look and protection you want. Not only will you get the high-end roof you've always desired, you will get the care and service you deserve when upgrading your home.