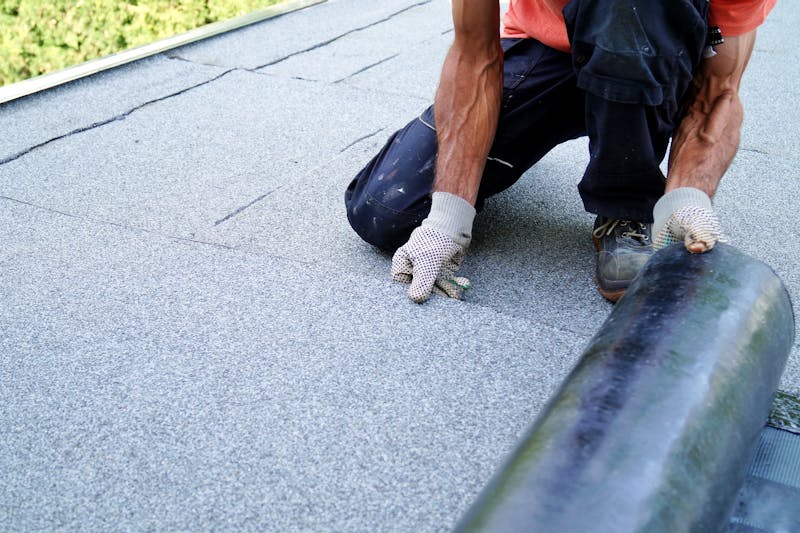 Homeowners who are in need of a roof repair or roof replacement want to be sure that they choose the most qualified roofing specialist for the job. Every home will have its own specific roofing needs, and choosing a trustworthy roofing company will help avoid potential issues down the line. The following tips can help homeowners find the best roofer for their needs.
1. Ask friends and acquaintances if they have any recommendations
While it might seem obvious, asking friends and family for recommendations is the best way to start the search. This makes the search easier, as a friend or family member's experience is more trustworthy than anything written online.
2. Read online reviews
While not every opinion online can be trusted, the general consensus among numerous reviews can usually give us a good idea of the quality of a company's work. These reviews should be taken with a grain of salt, however, as some people may oversell the quality of a business's work.
3. Check that they offer the services required before going forward
As every roofing company offers different services, it is vital to check that the company in question can perform the services needed. If a total roof replacement is needed, a company that only offers roof repairs will be of no use to the client.
4. Check that they can work with the materials required
Clients who have a special type of roof may need to seek out the services of a roof specialist to perform the work. Houses with a metal roof or a flat roof can be best repaired by roofing companies that have experience working with such materials.
5. Check their insurance
All home improvement companies must possess the proper insurance for their specific area of expertise. Any company that does not have insurance should be regarded as disreputable and untrustworthy.
6. Check if they work with homeowner's insurance
Many roofing companies work directly with insurance companies, which makes filing claims for repairs and replacements easier. Clients who know they will need to go through insurance should seek out a roofing company that has such experience. This will make the filing process much easier.
7. Ask if the company is bonded
When a company is 'bonded,' it essentially means that all money given to them for the project is protected. If there are any issues with the project, the customer will get their money back. Customers can feel more secure giving a deposit to a bonded company.
8. Review their certifications and licenses
When searching for a roofing company to work on a project, it is vital to check that they have the proper licenses and certifications to perform work in the given area. Every region is different, so it is important to look into what licenses are required in the area and make sure that the prospective roofing company possesses them.
9. Check how long the company has been in business
In virtually any field, longer-standing businesses are associated with greater experience and quality. They are also less likely to be running a scam.
10. Look at their work history
As with any big purchase, it's a good idea to look into the provider's previous work to understand the quality of their work. Even if there are no pictures on their website, clients can ask the business owner directly for images of past work. Upon seeing these images, clients can form a more educated opinion.
What is the takeaway?
Getting roof work done is a serious matter and a big investment. Customers should always do thorough research on any prospective company before making their final decision. While the internet can be a great source of information, contacting a specialist to assess the roof's condition is highly recommended. LOA Construction is a top roofing company in Austin, TX with over 30 years of combined experience. Contact us to learn more.