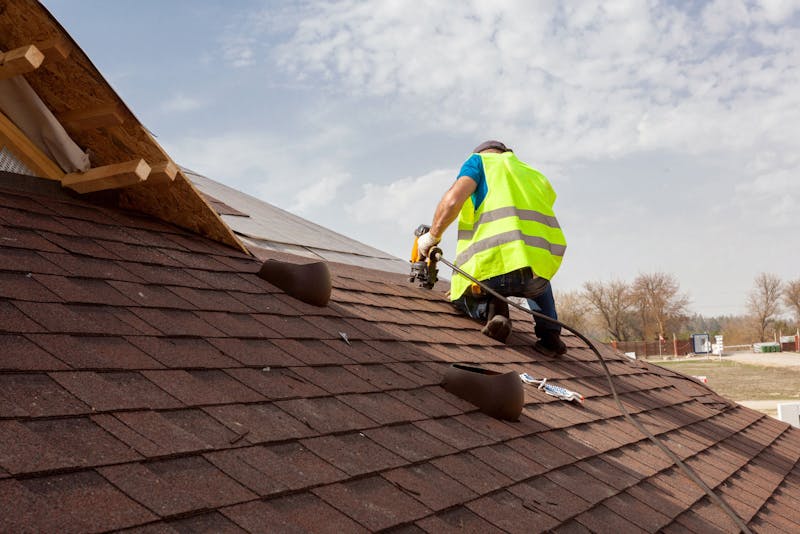 When it comes to roofing, the truth is that all roofs are 'good.' That said, certain types are better suited for certain environments. Every region has its own climate and culture, and property owners want to be sure that what they choose will complement their property.
Asphalt Shingles
Asphalt shingles are hands down the most common roof style for both commercial and residential properties found in the United States. They come in a variety of colors at various prices, giving property owners plenty of options when it comes to finding the right look for their home or business.
Beyond their aesthetic appeal, asphalt roofs are also fire-resistant. This increases their value greatly, as they give the home added protection. Another factor adding to their value is that asphalt shingles are more energy-efficient than alternative options and are incredibly resistant to high winds (a new improvement in recent years).
Considering how versatile and cost-effective these roofing systems are, it's no surprise that they are widely regarded as the most popular type of roof in the United States. They usually come with a warranty of between 20 and 40 years.
Clay and Slate Tiles
Clay and slate tiles come with an incredible amount of aesthetic appeal. While this option is more costly in the beginning, clients will ultimately save money in the long run. They are incredibly durable, allowing homeowners to spend less on maintenance and replacement. They also help keep energy bills low with their elite insulation capabilities.
Clay and slate tile roofs naturally resist rot, mold, insects, and even fires. They also absorb less heat than other roofing systems, meaning that they will cool down faster on excessively hot days. Best of all, they are known to last for up to 150 years. As such, they typically come with 50-year warranties.
An important consideration with clay and slate tiles, however, is that they are a bit heavier than other roofing systems. As such, a home may need additional weight support in order to install a clay and slate roof system safely. For this reason, it is vital to have the property inspected by a certified construction company before going forward with any roof installations.
Metal Roofing
In recent years, metal roofing systems have become increasingly popular in Texas. As both an incredibly versatile and durable roofing option, these roofing systems provide property owners with both efficiency and aesthetic appeal simultaneously.
When choosing a roofing system in a massive state like Texas, one must account for the various types of weather we get year-round. Metal roofing systems come with the advantage of being able to deflect the sun's powerful rays, keeping homes cool throughout the hot summer months. They are also the ideal roofing option for fending off more unpleasant weather conditions, such as high winds, heavy rains, and hail. Metal roofs are also great for handling snow and will not crack like asphalt shingles tend to do.
Like clay and slate tile roofing, metal roofing is known to last for a very long time. They typically come with warranties of 40 years or longer.
What is the takeaway?
When installing or replacing a roof, there are multiple factors that property owners must consider. Before making any decisions regarding roofing systems, it is a good idea for property owners to reach out to an experienced roofing company to ensure they receive exactly what they need.
At LOA Construction, we provide our clients with only the best materials available, setting them up for years of happy living.