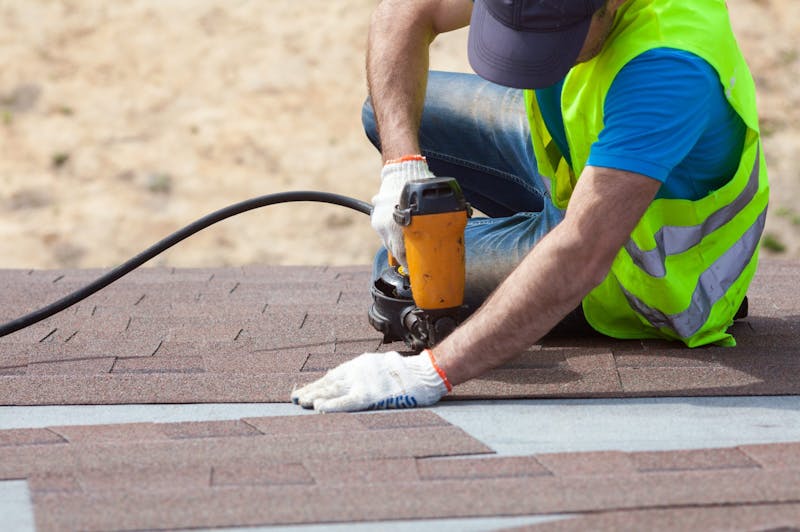 Below are some scenarios of when a repair is the best option:
The Damage is Minor
If the damage to your roof is only minor, a total roof replacement might not be needed. Roofs are designed to last for many years and have the durability to handle inclement weather. When you only have damage in one small area, then most of the time it can be easily fixed by our roofing specialists. Small isolated leaks, for example, can just be a specific damaged spot where the rest of the roof is healthy. For the most part, any kind of damage that is isolated to a small area can be repaired.
Short Notice Service
When there is a sudden discovery of a roof leak it can put you in a tough spot. If you have to get the roof leak fixed right away then you should most likely opt for a roof repair. This is because it typically takes time to negotiate and fund the replacement of a roof. Whereas, getting roof repair work done can be quick when you contact an LOA roofing specialist.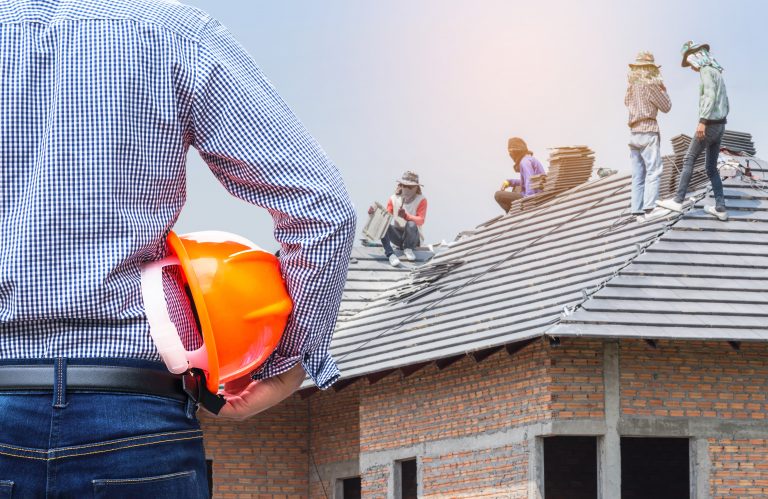 THE BENEFITS OF A ROOF REPAIR
When you choose to do a roof repair, you get the following benefits:
Roof repairs maintain a good roofShort notice is easier with roof repairsEasier on your budgetKeep a classic roof intact
If you leave roof damage for too long then it can cause serious damage to your roof and home. There are three definite warning signs that your roof requires a repair:
Moisture Marks: If your house is showing signs of moisture marks, brown stains, or peeling paint along the upper reaches of any wall, those are indicators of leaks in the areas in question.
Chipped Shingles: If your roof shingles are chipped or appear damaged, you should have them inspected by a roofing specialist.
Interior Leaks: If you have a leak coming from your roof, this is an urgent sign of roof trouble. If water is dripping through your ceiling, call a roofing specialist immediately.
WHEN TO REPLACE YOUR ROOF
Overwhelming Damage To Roof
There are times when a roof is too damaged to just get repair work. For example, if it has gone through a massive storm and a tree fell on your roof, the damage will likely be too much for repairs. Likewise, if leaks are present everywhere and not just in one or two isolated areas, the time has come to purchase a new roof.
A rule to go by is that the roof repairs should be able to fix the damages up to 30 percent. Any amount of damage beyond that will leave you with no other option but to purchase a new roof altogether.
The following scenarios are when a roof replacement is your best option:
The Current Roof Is Old
Nothing lasts forever, and a roof is no exception. Each type of roofing material has its sell-by date or max-age until it starts to perform poorly. While there are roofing materials such as clay or metal that can last for centuries, asphalt roofs typically expire within twenty years.
Consequently, the pre-existing wood shingles on a given roof will inevitably look different from a new shingle set. If you have a portion of the shingles replaced, the patchiness will be evident to the naked eye. If visual consistency is important to you, you'll probably want to go for a complete roof replacement if your current shingles have leaks. Visual consistency tends to be most important to owners of homes that are more visible to passersby.
Not Compliant With Building Codes
Many times, homeowners are unaware that their roof is not compliant with the local building codes. There are times when a new roof is the only option to be compliant. Many local building codes say you cannot have more than two layers of shingles per roof, and if you have already tried to fix the damage by adding shingles, your next step would be to replace your roof.
If your roof fails to conform to the current building code, you could have problems in the future when you decide to sell your home. Either way, the next time you have a roofing specialist examine your current roof, have them also look to ensure it is up to code so you can at least know where your property currently stands regarding its compliance to local law.
THE BENEFITS OF A ROOF REPLACEMENT
If you decide to do a full roof replacement, the benefits will last for years to come:
A new healthy roofA roof that is durable and won't need repairs for several yearsA roof that is compliant with building codesA new look to your property
While it's easy to tell when your roof is leaking or falling apart, it can be more difficult to tell if your roof is going to have potential problems due to age. Because of this, it's important to know when your roof was installed, as well as the life expectancy of the material in question.
Asphalt Shingles: Asphalt shingles are the most popular form of residential roofing and typically last between 15 to 20 years.
Clay Tile: Clay or concrete tiles can handle the impacts of snow, hail, and wind easier and can last for upwards of 100 years.
Metal Roofs: Metal roofs have gained popularity with homeowners in recent years. A metal roof could potentially last for several decades, though this largely depends on the type of metal.
To determine whether your roof requires repair work or a total replacement, it's best to have a roofing specialist examine it and make an assessment. At LOA Construction, we have performed roofing work on several residential properties. Contact us today for a roof replacement or restoration quote.