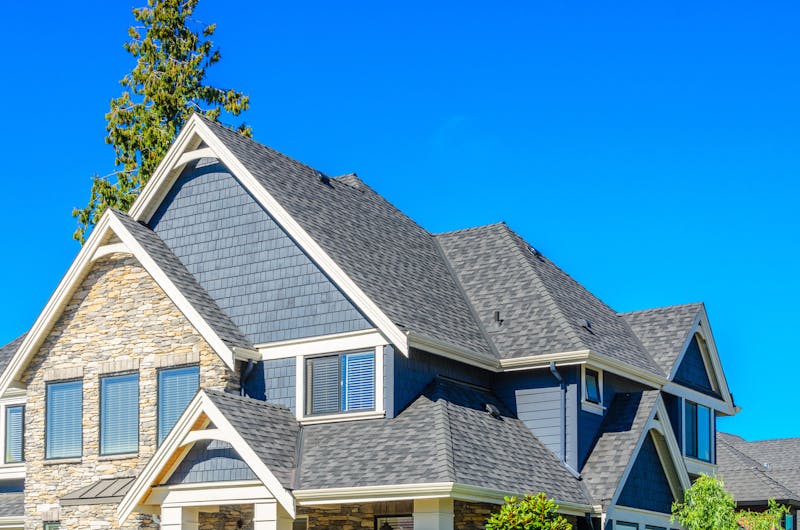 If you have been thinking about updating your roof with newer roofing materials, you have probably found yourself looking at a relatively wide variety of products while wondering how each one compares to the others. This can make the task of choosing the right material for your roof incredibly challenging, and it can even delay your decision, which can be a very costly mistake if you find yourself in need of urgent roofing repairs.
There are many different types of roofing materials that are designed to withstand a range of environmental stress and storm conditions. Each type of material will have its pros and cons, as well as ideal applications, and some materials will even have additional benefits, features, or protections that others don't. Additionally, each type will have its own unique average cost for materials, as well as varying installation and periodic maintenance costs.
What Are The Different Types of Roofing Materials You Can Use On Your Roof?
There are many variations of the most common types of roofing materials, but they will nearly all fall into one of the following categories.
Asphalt Shingles
These are the roofing materials that most people think of when they picture the average roof. They are highly effective in nearly all types of weather, from mild to extreme, though the quality can vary by a large degree. Some types of asphalt shingles are made to withstand winds of up to 110 mph, and some can hold out during 150 mph winds. They also have different durability ratings to help them stand up to other factors like heat, storm impact, and more.
Metal Roofing
Metal roofing is one of the most versatile materials and is available in an incredibly wide range of colors, finishes, styles, and specific metals. Metal roofing is available in both panels as well as shingles, and it can have a lifespan of up to 100 years or more when properly installed. They are great for locations that get large amounts of rain or snow and are adept at resisting the effects of wind. Metal roofs are also easier to install than many other materials, and they can go directly over many existing material types.
Natural Stone
Natural stone shingles are another potential material and are very popular in areas that get inundated with rain consistently. One of the most common types of natural stone is slate. Slate shingles are very long-lived, easily reaching 100 years or more, and since they are made from a natural stone they are invulnerable to both fire and water. They also resist fungal growth and mold colonization. There are some other considerations to using slate, however, which include its heavy weight and fragility, since it can be damaged by hail or the weight of someone walking on it.
Stone-Coated Steel
These are unique panels that have a core of steel that has been coated with synthetic stone or has a ceramic outer layer bonded to the metal. These interlocking panels can imitate the look of many various metals, stone, and even clay shingles. Stone-coated steel is able to stand up to 120 mph winds, shingle uplift, as well as significant hail impact and ongoing freeze-thaw cycles in areas that experience such. They are considerably more economical than other roofing materials in applications that will see 8" of rain per hour or more, along with strong to severe winds, as well as areas that may be prone to high heat or even wildfires.
Rubber Tile
Rubber tiles or rubber "slate" is a roofing material that has an unassuming appearance and is designed to look like other natural shingles and can be cut to fit unconventional or intricate roofing profiles. These are often seen on Victorian or Queen Anne homes that have complex or extensive roofs. Rubber tiles can last a century but are damaged by punctures. This type of roofing material isn't very common overall, and not all roofers will be able to install or service it.
Clay & Concrete
Clay and concrete shingles or tiles have been around for hundreds of years, and are particularly adept at tolerating high winds. They can take wind speeds up to 125 mph, withstanding tornado and hurricane forces and storms, and are even chosen for homes in earthquake regions. They are most frequently used in locations that have mostly dry conditions, and warm or hot average temperatures. They are heavy like slate and are just as prone to damage from someone walking on them.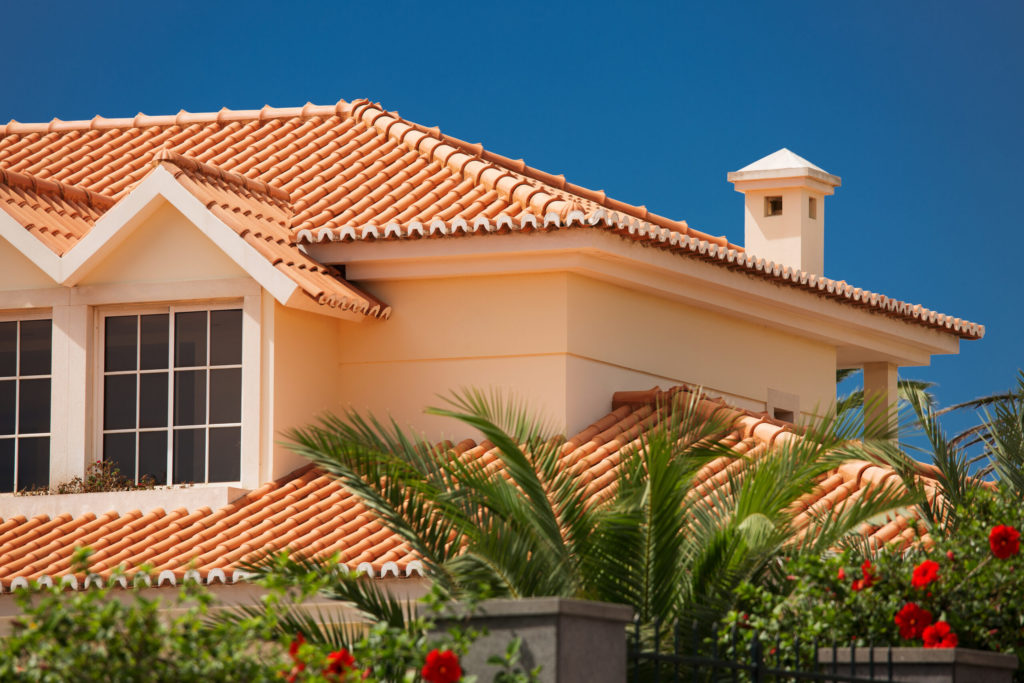 Green Roofing
Green roofing is any conventional roofing that has been covered with plants, they can help improve local air quality and are incredibly effective at reducing or eliminating roof water runoff. They are very popular in urban areas as they significantly reduce the "heat island" effect that frequently plagues areas with larger concrete structures. Green roofing needs a large amount of structural support, as well as additional vapor and moisture insulation, and will usually need to be redone every 40-50 years.
Built-Up Flat Roofing
Many flat roofs, particularly those on commercial buildings, use something called built-up roofing. This roofing is made of layers of roofing tar or asphalt coating then topped with an aggregate like gravel or sand. These are often used on roofs that are expected to see large amounts of foot traffic. This is ideal if you are looking for a solution to well-used rooftop lounges and decks. They are not easy to remove snow from, so they are best used in situations where its use will be seasonal, or where the roof won't see much snow.
Solar Tiles
Solar tiles are shingle-shaped, interlocking roofing materials that generate power from the sunlight they receive. In some cases, they can be installed over or in conjunction with your existing shingles. For each roofing square, which is 100 square feet, they can generate approximately 1,000 watts of electrical power. While expensive, these tiles can eventually pay for themselves, and they are a great workaround for neighborhoods that may not be permissive of standard solar panel installations.
How To Find The Perfect Type of Roofing Materials For Your Roof: Pros and Cons of Each
There are many different things to consider when trying to find the right materials for your roofing project. Not only should you consider the pros and cons of each type of roofing material, but you should look at other potential factors.
Be sure you are aware of the warranty specifics for each type, as well as costs associated with installation, care, and maintenance. While all of these variables should be considered during your research, they also should not weigh more heavily than the ability of the roof to do its job and keep your home protected. Think about price, but don't let it rule your entire decision-making journey.
Asphalt Shingles
Pros:
Cheaper than most other optionsReasonably durableCan sometimes be installed over other shingles$60-$300 per square
Cons:
Shorter lifespan than more robust materials
Metal Roofing
Pros:
Available in aluminum, copper, steel, zinc, and moreSome varieties need periodic oxidation prevention maintenanceSuperb heat reflectanceLasts up to 100 years depending on the metal$800-$1,200 per square
Cons:
Can be loud during rain & hailMay need guards to keep snow and ice from sliding off, creating potential injuries
Stone
Pros:
Unique lookFire resistantExcellent rain flowResistant to mold and fungus
Cons:
HeavyProne to damage from object impactExpensive installation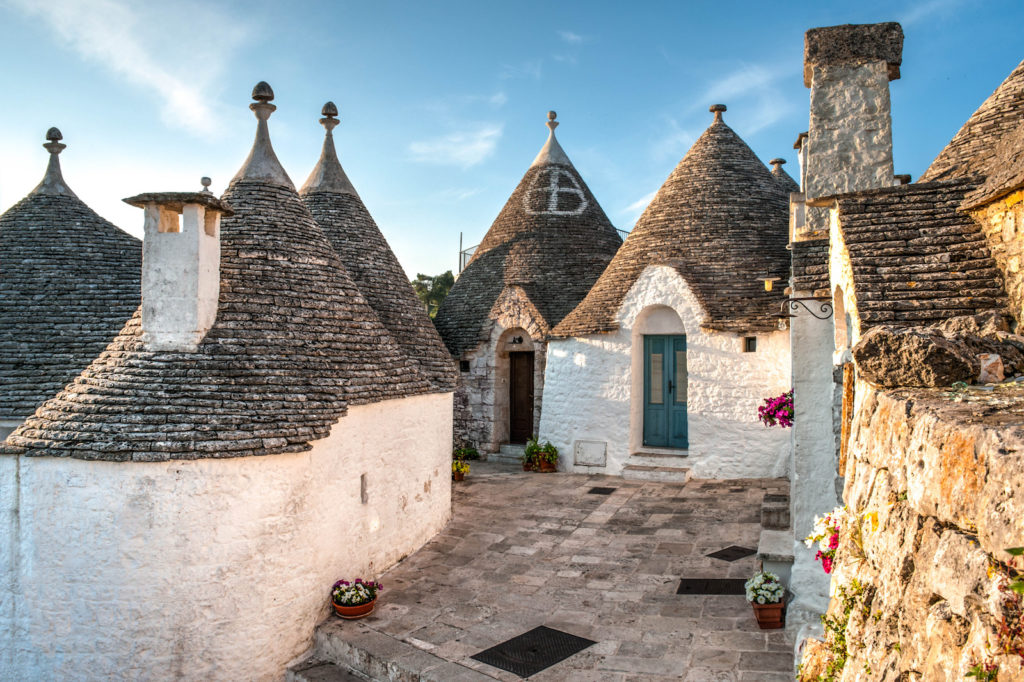 Stone-Coated Steel
Pros:
Excellent wind and freeze resistanceCan mimic other shingles or tilesUsually warranted for life$500-$1,000 per square
Cons:
Loud in stormsInitial cost
Rubber Tile
Pros:
Will not crack or curlColor is part of the rubber and won't fadeSuperior impact resistanceCan last up to 100 years$500-$1,200 per square
Cons:
Relatively uncommonHeavy
Clay & Concrete
Pros:
Reduces climate control billsSuper-long life$500-$2,000 per square
Cons:
HeavyConcrete production increases the carbon footprint
Green Roofing
Pros:
Eco-friendlyBoosts local air qualityPrevents heat islands$100-$3,000 per square
Cons:
Super heavyMay require additional structural supportLeakproofing is crucial
Built-Up Flat Roofing
Pros:
Great for roofs that see traffic or activitiesFire resistanceLow maintenance needs$200-$500 per square
Cons:
Can cause water retention and poolingDifficult to shovel or remove snow
Solar Tiles
Pros:
Generate electricity for your home, reducing electric billsA great alternative to conventional panelsCan be installed over other shingles in many cases$1,400-$2,000 per square
Cons:
Relatively short lifespanMaintenance and repairs can be costlyHiring An Expert To Walk You Through Which Type of Roofing Material Best Suits Your Roofing Needs
Roofing materials and installation can be incredibly complicated, even for the most seasoned do-it-yourselfer. Since your roof is what keeps the rest of your home dry and safe, you should be sure you've spoken to a local roofing expert about your options and their recommendation for your roof. When you call for a consultation, your roofing professional will talk to you about your needs and wants, and help you determine the best options for your roof, and provide an estimate on the overall cost.